What or who has been your inspiration?
Initially it was the early Nova SR as I liked the 1-piece grill & snowplow front, but then I just went with peoples comments and ideas. I wanted an original Nova colour but one that stood out and was quite popular. Also went with the less is more approach and was trying to make the car look it's age, whilst keeping it tidy and clean.
Who has been the greatest help to you throughout the project?
Has to be Graham McCabe, the guy who painted the car. Had I not been so confident in him, the project may not have been started.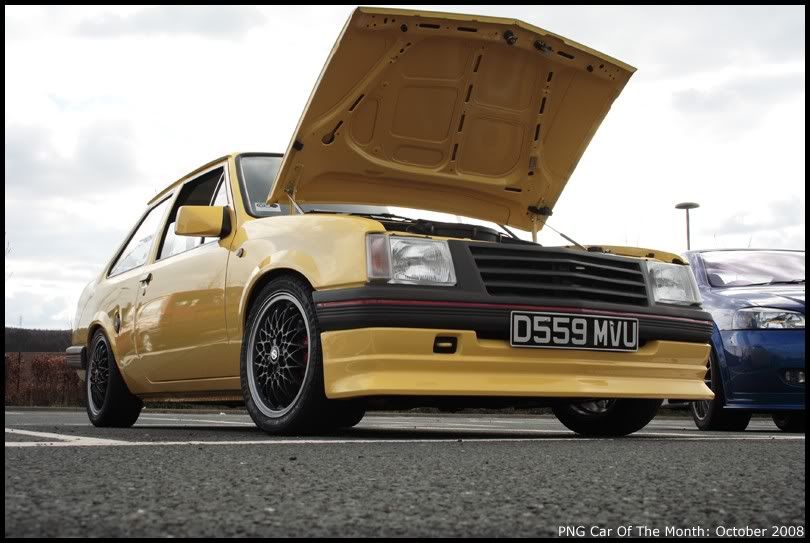 Be honest - did you have a budget, and did you stick to it?!
No budget; I knew how much it would cost to paint and how much the seats would cost to re-trim, everything else was a case of "Is it worth it?". The coilovers were the most expensive parts not initially thought to be required, but I wanted it as low as it would go and didn't want any old rubbish either. Just worked harder to raise the money required.
Any mods on the car make it to the Bodging Hall Of Fame?
If you count the boot realease as a bodge! But other than that everything else was done to perfection. Some may disagree in that I should have painted the inside of the car.
Your best moment with the car was...
Arriving in Fort William at 6.30am one morning having knocked half an hour off the expected journey time. The car was riddled with dead things, but it took me back to the days when I'd blast up there in the P1 just for breakfast then blast back down.